Residential Heating in The Colony, TX
ACTION PLUS: LEADING COMPANY FOR RESIDENTIAL HEATING
Action Plus is well known company in HVAC industry for offering heating and cooling systems at best prices. HVAC is abbreviated as Heating Ventilation and Air Conditioning. A HVAC system allows you to manipulate humidity, temperature and indoor quality to make environment convenient. We have an extensive gamut of HVAC systems to select a correct one from it. If you are unable to select a suitable HVAC system for your home, you can ask our friendly HVAC experts. Our experts will support you in selecting HVAC as well as its installation on your home or workplace. Installation in a proper way is the major concern for longer efficiency of HVAC as well as your comfort. Residential Heating: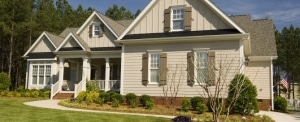 We understand the importance of heating systems for your home which adds heat to indoor environment provides you comfort and convenience. In typical winters we receive bulk demands of customers for such HVAC systems. Along with the installation of such HVAC system we also provide our services for maintenance and replacement of such systems. We have well-trained personnel of technicians all are EPA certified and proficient in this domain. We have equipped with advanced technological tools that are used for installing repairing HVAC systems.
If you are looking for new heating and cooling system or repairing and maintenance of HVAC, contact us at any time. Our technician will right there in your service to fix HVAC system with assurance of quality. For providing technical support and professional services 24/7 for convenience of clients we are respected by our esteemed clients countrywide. If your HVAC issue is minor or major our technicians never compromise with your convenience and always utilize top-grade HVAC components to restore it. We highly elucidate our personnel to follow Action Plus policy of serving services with intent to get greetings from clients and maintaining quality standards.
Are you in need of Residential Heating in The Colony, Little Elm, Frisco, Lewisville, and Plano, TX? If so, Contact Action Plus HVAC today for the best HVAC services around.